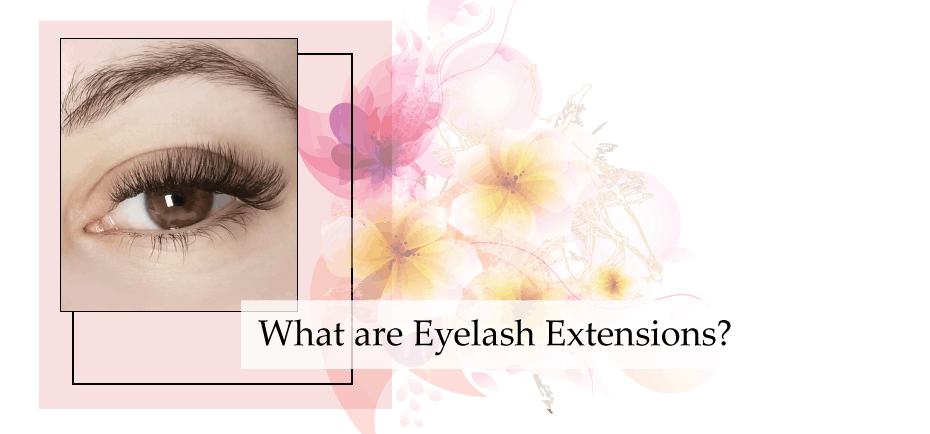 Eyelash extensions and permanent make-up are the types of beauty services that are in demand. These semi-permanent services save time and awkward misshape. It cuts down time to get ready in the morning and always looking perfect no matter where you are and at any time. No need to  worry if beneath your eyes darken from mascara smudges or how to achieve that perfect eyeliner wing. The perfect you is just a full set or a consultation away.
At Numi Lash & Brow we offer a variety of products and services; eyelash extensions, lash extensions training, lash lifts, permanent makeup and waxing services. We strive to be the best eyelash extensions studio, permanent makeup (PMU) artist and training academy in Ottawa. We're always and constantly educating our staff.  Our trainers travel around the world to learn from different international lashes and PMU masters. Keeping up with the newest lash or PMU trends and knowledge. Our trainers are equipped with extensive training from Xtreme Lashes, Hanna Putjato CEO of London Lash Pro, 

Sugarlash

Pro Canada, Hoa CEO of Hoa Lashes, Academy S by Sviatoslav Otchenash, Trang CEO of Queen Brows and many more.
Numi Lash & Brow is located by the outskirt of downtown Ottawa, on Preston street within Little Italy area. We are open 7 days a week, providing you with more options when choosing your appointment. 
What are eyelash extensions?
 Eyelash extensions are synthetic or animal hair that mimics real human eyelashes. Eyelash extensions are applied with medical grade glue. Eyelash extensions enhance the fullness of lashes, curls, thickness, and lengths of natural eyelashes.  Eyelash extensions lashes have a variety of quality;  synthetic mink, real mink, cashmere and silk,  Real mink is from animal hair, although not a lot of lash boutique will carry this because of its price, animal cruelty, allergies, and maintenance. Lash extensions itself comes in different thickness, curls, and lengths. This way, lash technicians can customize a set that is suitable for their customer's eye shape. To apply the lash extension, the ends of the lash extensions are dipped in glue and then applied to one natural lash at a time. The process for a new set of eyelash extensions takes between 2-3 hours, for a refill the service takes between 1-1.5 hours. How long the service takes, depending on the lash technician experiences. When lash extensions are done properly, it can last up to months; depending on one's natural hair growth cycle and how it is maintained. With proper aftercare, the lash extensions will last longer and are more beneficial for your natural lashes.
How are eyelash extensions applied?
When new to the location, arrive at your appointment 10-15mins earlier to fill out any eyelash extensions consent forms. After filling out the forms, the lash technician will go through your forms to see whether you are fit for the service. If you are fit for the service, you will have a consultation to see what you are looking for from your services. Your lash technician will help you choose style, lengths, and density for your eye types.
Your eyes will be prep for the application; cleaning and then application of gel pads to separate bottom lashes from top lashes.
Your eyes are required to be closed throughout the whole process until the application is done.
Classic eyelash extensions are done by picking one lash extension, dipped in glue, and applied to one natural lash. This is done until all the mature and healthy natural lashes are applied too. If lashes are too short or thin, they will be exempt. 
Volume eyelash extensions; lashes are hand fanned, dipped in glue, and is then applied to one isolated lash.
How long is an eyelash extensions appointment take?
A new set of eyelash extensions takes around 2 to 2.5 hours, depending on the set and the technician speed.
Refills take around 60 mins to 75 minutes.
How long do eyelash extensions last?
The lifetime for eyelash extensions varies. It all depends on the natural lash cycle, product quality and how lash extensions are maintained at home. The natural lash cycle has three stages; anagen, catagen, and telogen. The lash cycle can be between 2-6 months. On average human shed up to 20% of natural lashes every 2 weeks.
Why is home maintenance so important while wearing lash extensions?
Cleaning your lash extension regularly with lash friendly cleanser is a must. Lash extensions are very different from natural lashes because the glue base of the extensions can easily trap dirt, dust, products, and oil. Being dirty for a long period of time can clog hair follicles and also become a breeding ground for mites, lice (yes, they can run around your lashes) or bacteria which causes blepharitis, stye etc… As a result, it leads to long-term hair loss. This is a reason why coming in for a lash appointment we recommend coming in with clean lashes. Cleaning make-up or other products off will not only take up precious appointment time but product residue can coat between lashes and glue causing the lash extensions to slide off faster. If you constantly wear mascara and eyeliner this is one of the main culprits for lashes not lasting as long. Visit our "Aftercare" tab on our website to learn how to properly maintain your lashes.
Why are the white part of my eyes red after lash services?
There are a few possibilities: chemical burns, eye patch/ tape scratches, eye sensitivities, fatigue, and sleeping. Chemical burns are from the fumes of the glue entering the eyes. Glue fumes can enter the eyes if your eyes are not closed properly, either biological build or from eyes twitching (caffeine, tiredness, anxiety, and muscle movement).
Are lash extensions damaging?
No, if lashes are applied properly, it will not damage your natural lashes. By following the recommended aftercare, lash lengths and density, one can wear lashes for a very long time.
Yes, if lashes are applied improperly, it can cause damages to the natural lashes. By applying an excessive amount of glue or lashes, may put too much weight on natural lashes. As a result, this can cause the lashes to fall off faster.  Improper at-home care is also a big contributor to damaging natural lashes. Visit our "Aftercare" tab on our website to prevent future damages to your lashes.
Are eyelash extension glues formaldehyde-free and latex-free?
Yes, our glue ingredients are formaldehyde free and latex free. Although it is formaldehyde free, all glue contains a glue curer (a component which makes glue dries), which some cases can form formaldehyde as a byproduct during the curing process with exposure to air.
8 things to know about eyelash extensions allergies.
1. What causes an allergic reaction to eyelash extensions?
There are a few products that could cause an allergic reaction; lash extensions glue, eye pads, and tape. Eyelash extensions glue is the main product that causes an allergic reaction. Cyanoacrylate and carbon are the two main ingredients in the glue that a lot of people are sensitive to. Cyanoacrylate is in all eyelash extension glue, it is the fast-drying agent that makes glue dry quick. Carbon is the ingredient that gives glue its black color.
2. Can eyelash extensions allergy happen to anyone?
Yes, when using any chemical or substances, individuals can become allergic at any time. It can happen to customers who are new to the industry or customers who have been wearing eyelash extensions for years. Our body is always changing, we can develop an eyelash extension glue allergy over time.
3. Is it a glue allergy reaction or irritation?
During the eyelash extensions application, if the eyelid is not closed properly, the eyelash extension glue fumes seep into the eyes causing a chemical burn leading to irritations. When this happens the bottom sclera (bottom white part of the eye) becomes red and irritated.
Some customers naturally blame puffy, itchy or watery eyes from allergy reaction, but seasonal allergies can contribute to making the eyes sensitive. With seasonal allergies, it causes the eyes to be extra irritated to any chemical or product applied near the eyes. For a customer with strong seasonal allergies, we don't recommend long-term wear of lash extensions. Rubbing itchy eyes while wearing lash extensions can be led to natural hair loss.
Gel pads can cause an allergic reaction, but most customers eyes are just sensitive to the gel ingredients. When gel pads shift inward or are put too close to the inside of the eyelid, the gel from the pad expands with the moisture in our eyes, causing a chemical burn or irritation from frictions. When this happens, the bottom sclera becomes red and irritated. To ease with the irritation, use mild eye drops. Most irritation should subdue after a couple of days. If symptoms persist more than a few days, contact the lash technician and doctor for advice.
4. What are symptoms of an allergic reaction eyelash extensions?
 Some customers with severe glue allergies, their eyes itch instantly, and then it irritates and the eyelid becomes red and swollen. Some customers with a less severe reaction to eyelash glue show symptoms after 12-24 hours. There are customers that have a very mild allergic reaction to lash glue, they will only have symptoms while the glue is drying. After the glue dries completely, the allergy symptoms go away.
5. What to do when allergic to eyelash glue?
When there are symptoms of eyelash glue allergies, it is best to contact both the lash technicians and a doctor for medical advice. Lash technicians can't provide medical advice but can help remove the lash extensions to reduce further allergic reactions.
6. How to prevent an allergic reaction to eyelash extensions glue?
It is best getting an allergy test 24-48 hours before getting a new set of eyelash extensions. Ensuring that the eye pads are applied properly.  Always come to your lashes appointment with clean eyes to prevent any cross contaminations.
7. Is there eyelash extension glue for sensitive eyes?
Yes, there is eyelash extension glue in the market that are made for sensitive eyes. However, these glues don't hold the extensions for as long as the general ones. Most lash extensions will shed a lot faster than regular glue.
8. How is eyelash extension allergy test done?
There is two type of allergy test, one is done 24-48 hours before the actual lash appointment, the other is done 15 mins before the lash service.
Getting an allergy test 24-48 hours before the service is the most accurate way of finding out whether you have an allergy or not. This test takes around 15 mins. Either to one eye or on both eyes, 5-10 short eyelash extensions are applied. After the test, keep an eye out for any reaction at home.
Allergy test that are done 15mins before the service will only show the result of severe allergies and sensitivities. The products are applied to behind the ears or on arms and left for 15 mins.
What you need to know before your eyelash extensions appointment.
Before your appointment, wash lash area for a clean working canvas. Don't consume too much caffeine, caffeine cause some customer's eyes to twitch. Wear removable footwear, before laying on bed footwear must be removed. It is more comfortable laying without footwear and less dirty. If you are new to the lash location, arrive 10 minutes earlier to fill out consent forms. If you are a repeating customer, arrive on time for the appointment. Most lash appointments are booked and charge by time, being late will cut your appointment time short.
When to come in for a Lash Refill
Lash Refills are recommended around every 2-3 weeks for classic and 3-4 weeks for volume lashes. To qualify for a refill, your lash extensions should still have a 40-50% retention. At your refill appointment, if your lash extensions are less than 40% left, your lash technician will only be able to fill what is possible in the given appointment time. To maintain the same fullness as a new set, come in for your fill more frequent.  During the process, only very grown out lash extensions will be removed, new lashes will be put in. 
Eyelash extension shapes or style
Cat eyes: Lashes are longest at the outer corner of the eyes. It gets gradually or dramatically shorter at the inner corner of the eyes.
Doll eyes: Lashes are longest at the middle of the eyes. it gets shorter on both corners of the eyes.
Natural eye: Lashes are longest around the eyebrow arch area. The inner corner of the eyes are where lashes are the shortest and outer corner are where its mid-lengths.
Messy eyes/ Kim-K: This look is where short lashes and long lashes are randomly placed.
How to remove eyelash extensions?
Removing eyelash extensions at home is not recommended. It best to go to a professional for removal. Applying a lot of oil to lash extensions will only loosen the glue bond but is not enough to separate the lash extensions from natural hair completely. Pulling and rubbing at the lash extensions will cause loss of natural lash.
For eyelash extensions to be removed, a gel or cream solution is applied to the lash glue. The product will break the glue bond, helping the lash extensions to just slip off from the natural lashes.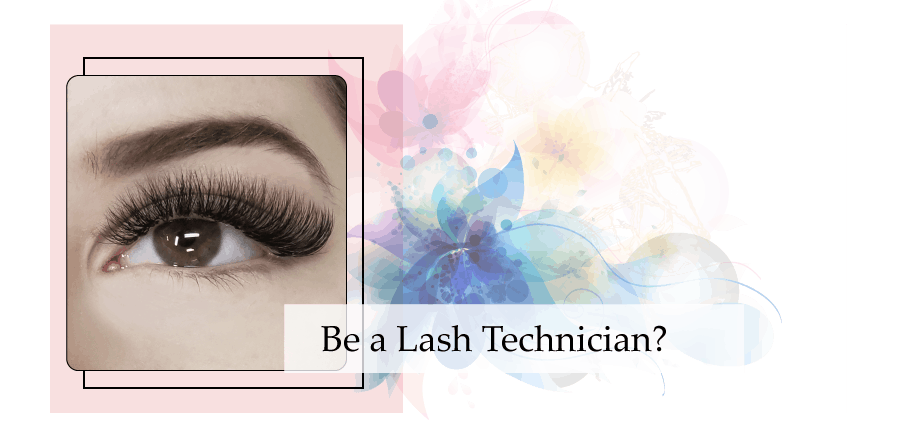 Become a Lash Technician!! It's the fastest growing and profitable industry. Why choose us as your trainer? At Numi Lash & Brow, our focus is not on the brand, but to teach you how to safely and correctly apply eyelash extensions. We provide long-term practical guidance and support. Our trainers will work with you at your pace, whether it is slower or faster. After completing our courses, we ensure that you can work on customers without feeling lost and confused.  We will provide a starter kit that comes with the basic supplies of everything you'd need to start out with. You will be working on a mannequin and live model for hands-on experiences.
The Best Products Of Beauty Store
SALE PRODUCTS